After soldering module CC Debugger (last module) i need to program internal flash with TI firmware. I havn't any TI development tools and decide use Arduino for program. Repository contains PDE file for Arduino and C# project for front-end on PC.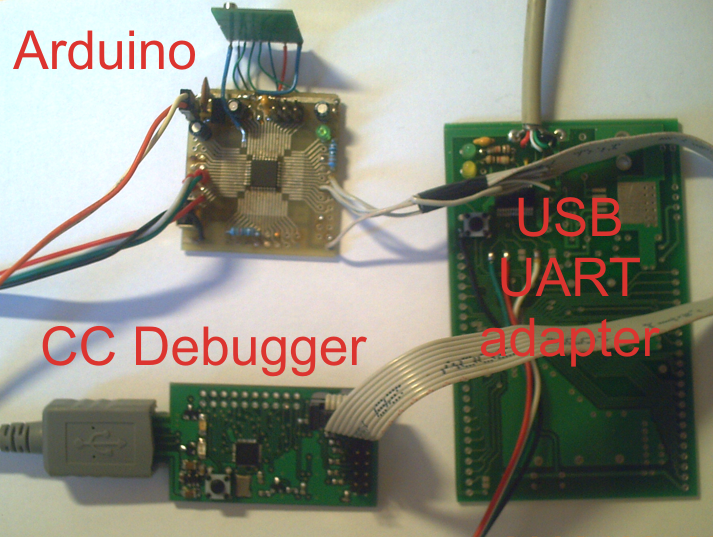 First step - connect 3 wire from arduino to CC debugger:
PD5 > CC DC line
PD6 > CC DD line
PD7 > CC RESET line
and write sketch to access CC lines from host computer via serial port.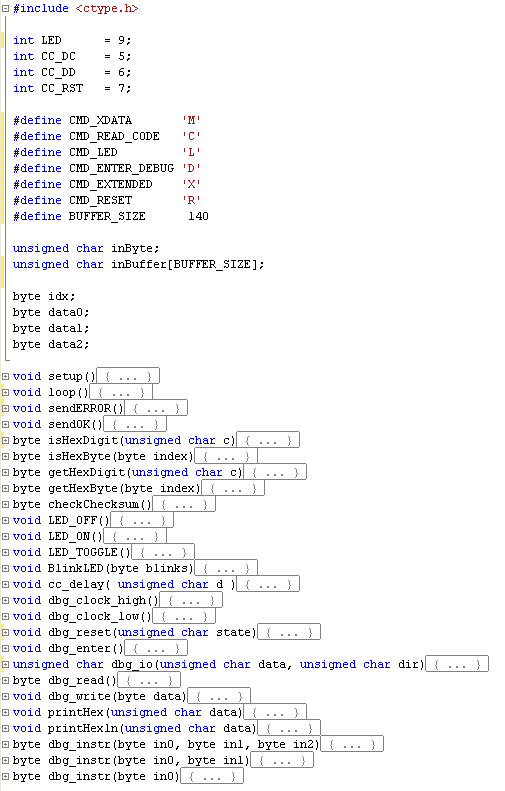 Second program on C# to work with CC memory via Arduino and write original TI bootloader for CC debugger (converted to binary format)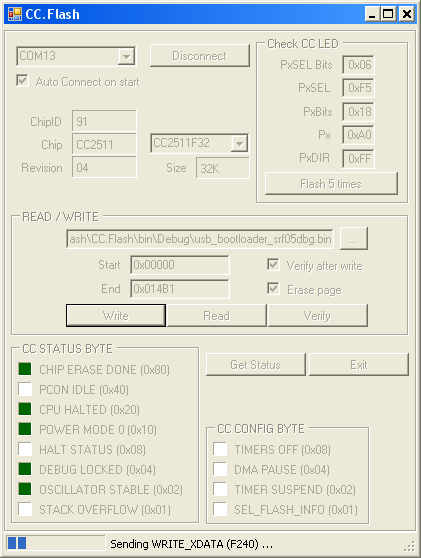 Third step write original TI CC debugger firmwire to CC debugger with SmartFlash software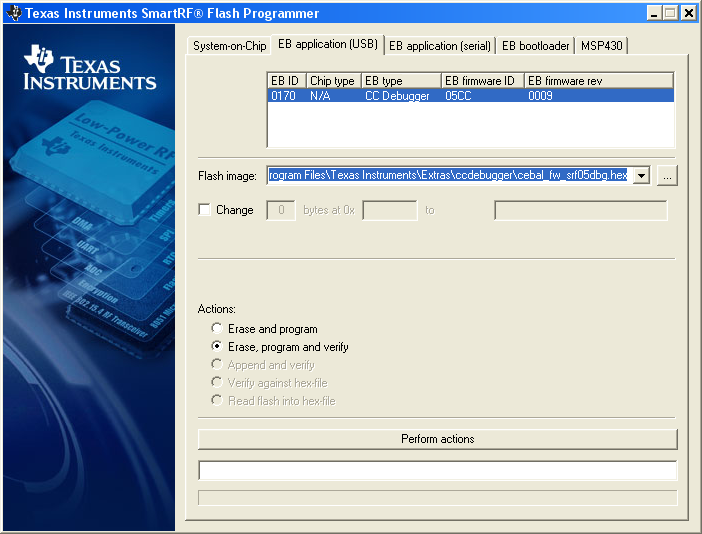 after all done CC debugger work and i can programm all other modules.