New uTracker on GE865. Small size.
New edition of tracker (SIM300DZ, EB-230/LEA-5S).
Add OBD-II (ISO) sensor, accelerometer and RFID reader.
Add TR24 2.4GHz module except USB link to host.
Change all to SPI (free 3 pins to buttons ?)
Add u-blox LEA-5S to schematic (alternative to EB-230)
Currently without camera (C328R).
Schematic (working copy)
USB radio connection dongle schematic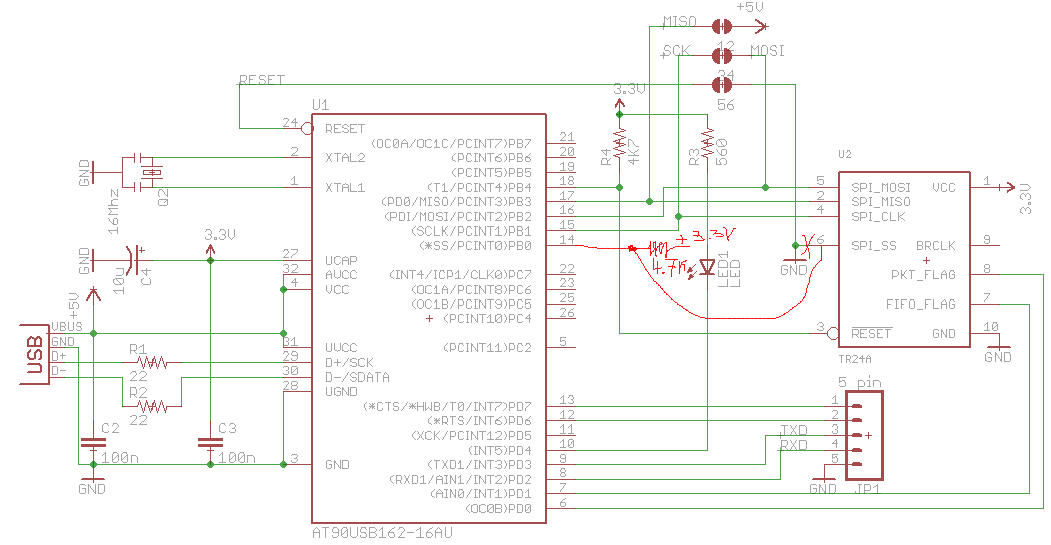 and layout

GPS tracker layout (plastic box 120x90x30 mm):
uBlox GPS reciever LEA-5S 50 channels
SIM300DZ (with audio path)
2.4GHz radio adapter
accelerometer
ATmega324p/644p microprocessor (sanguino)
internal speaker and microphone to voice call
internal buzzer
| | |
| --- | --- |
| PCB layout | Plastic case 120x60x30 mm |
Also mini version of tracker available (as above version but with some changes):
plastic box 90x50x24 mm
with internal microSD card slot
change uBlox GPS reciever to EB-230
remove internal speaker, microphone and buzzer
| | |
| --- | --- |
| PCB layout | Plastic case 90x50x24 mm |

board with GPS/GSM embedded antennas and buttons (or external antennas)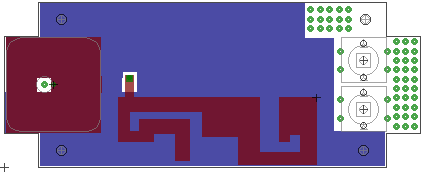 Soldered PCB
| | |
| --- | --- |
| USB top | USB bottom |
| Tracker top | Tracker bottom |