Time to time i need prepare small C program for testing hardware so not need write a complex program with host compilation.
So i port small C interpreter to EFM32. Very helpfull for me.
Now use USART1 to communicate. Need ~ 45Kb flash and 2K RAM.
All other flash/ram used for interpreter (or as small file storage).
Target MCU reset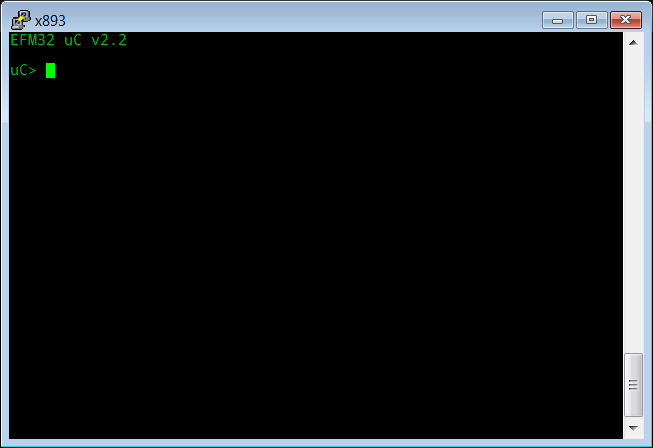 Enter program code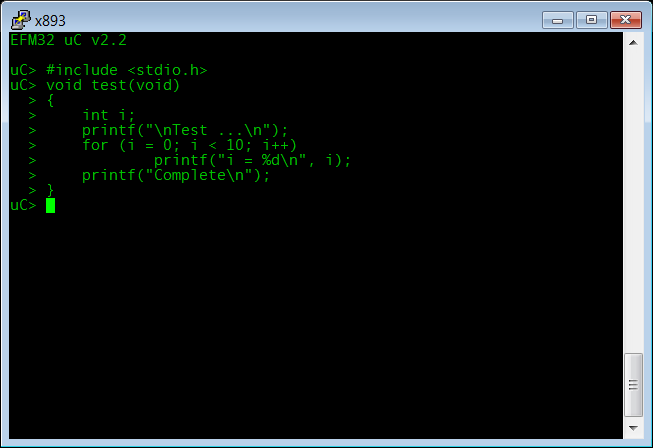 Call function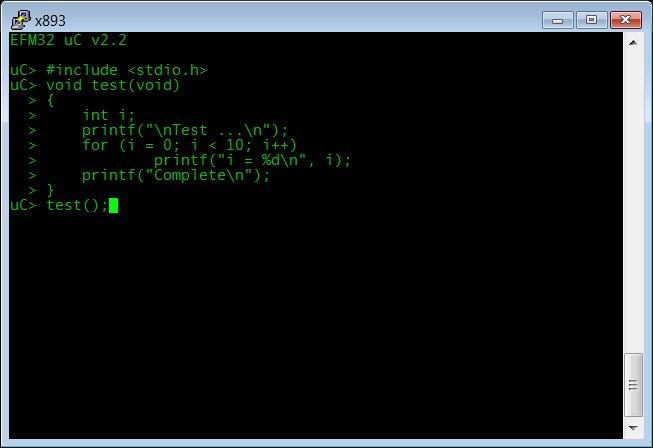 See result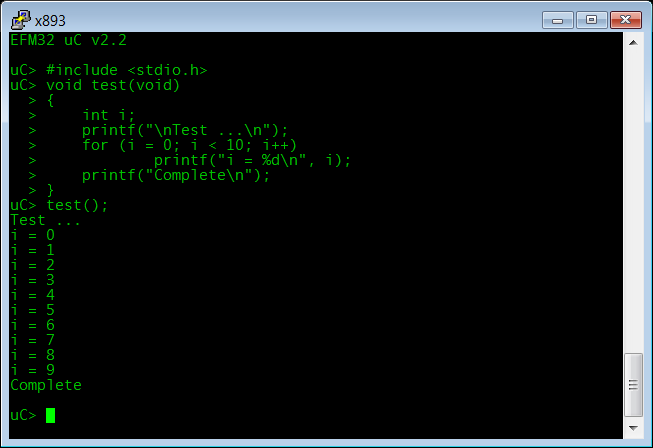 After add wrappers to hardware modules i can easy call various interfaces.
See original project here http://code.google.com/p/picoc/
Modified source code available on github. Open Keil project from ports/picoC.uvproj