Design ToolStick BA + DA pin compatible board with C8051F342 chip (with PCB USB connector).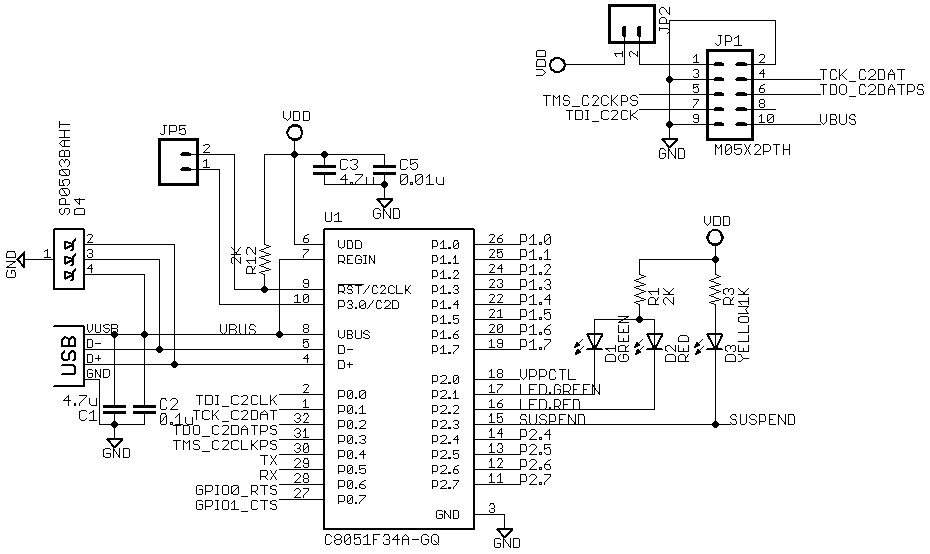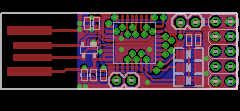 ToolStick Debug Adapter firmware available from Silabs site (as part of USB Debug Adapter Firmware Reset.exe).
Original use C8051F321 chip - but no problem with port to F342 chip.
Only one problem - How to program first adapter ?
I use Arduino compatible board (handmake pcb with single ATmeage168P chip).
Create AVR program for control C2 bus.

Also C# frontend
Download Blink sample to adapter and see results.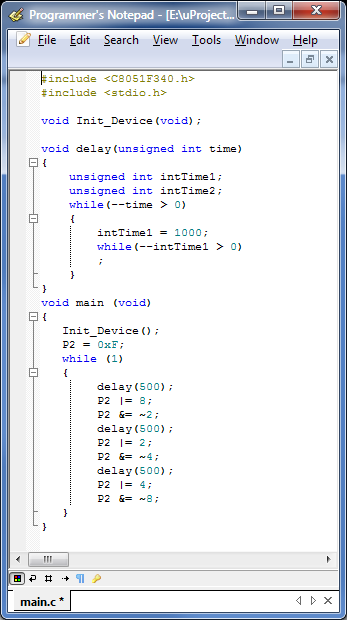 Next step - test Debug Adapter firmware on F342 chip.

Link to github with C# project (with exe file) and Arduino sketch.
Or program EC3 firmware.