Now in development stage, with my biologist friend Addy de Jongh (http://www.vriendenvandeotter.nl), but all software applicable from high models.
Small time for fixup (4-7 seconds with offline A-GPS) increases standalone battery time.
All parts made in dimensions for 950 mA battery (54x32 mm - thanks China brothers).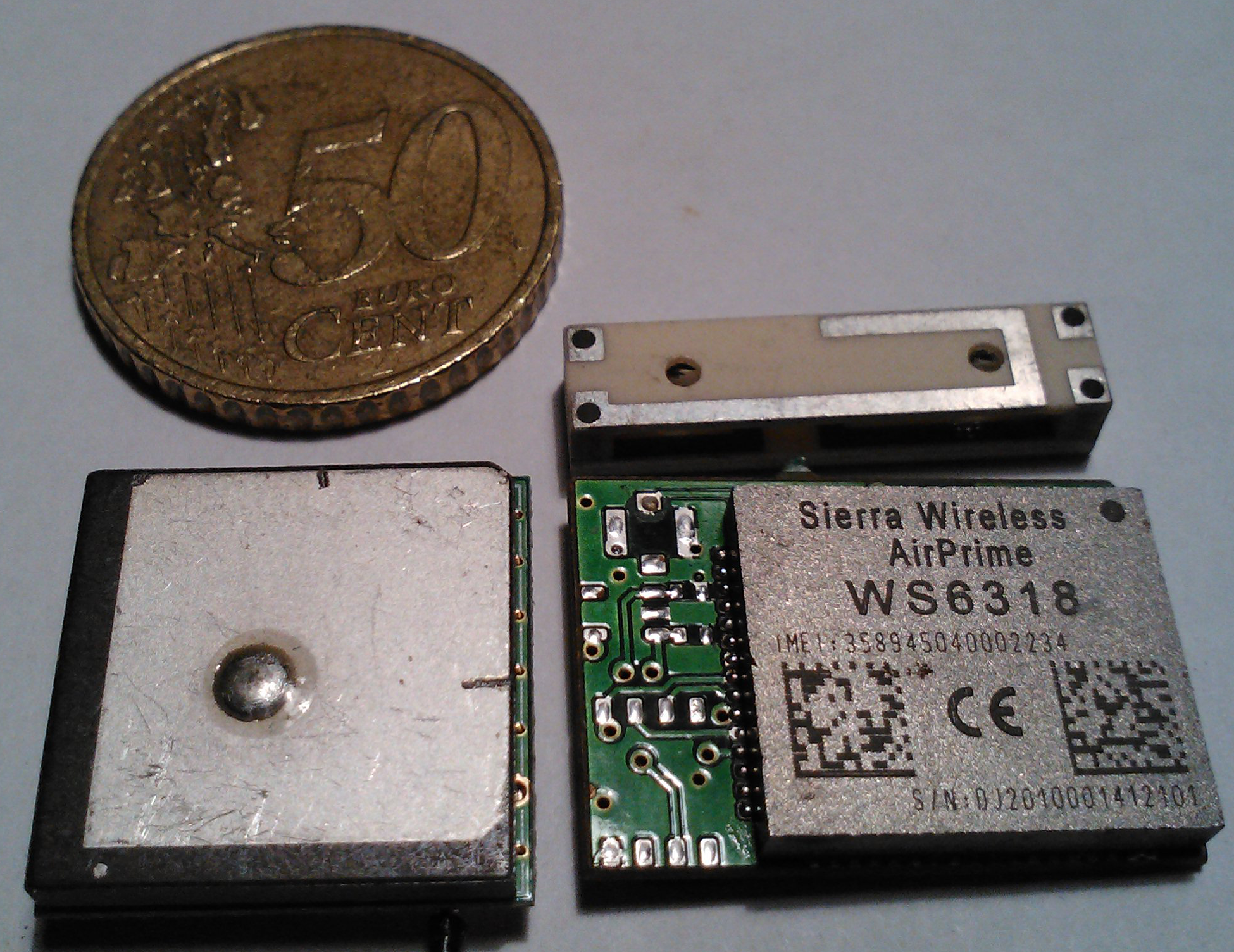 This photo contains all components - GPS active anetenna and GSM antenna. (50 ec not a price).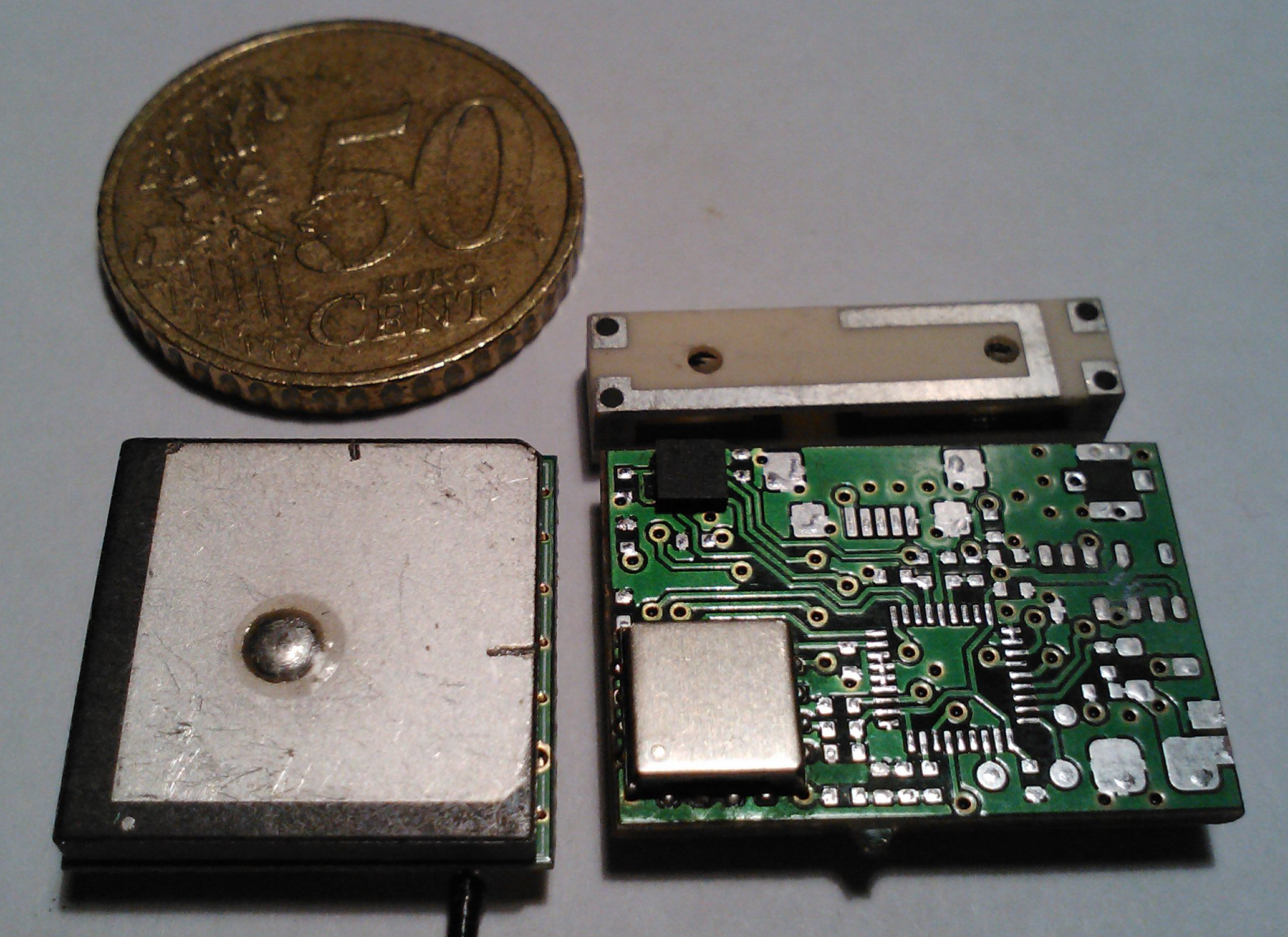 Additional BMA180 accelerometer (small black chip at left top) can help to define activity and reduce ON time.
In center placed STM32 MCU. Now STM32F101T8/B (or 103 if microUSB is mounted)
With Kalman filtering and Cell ID information I hope device can provide long time and accuracy for tracking animals.
I use Origin GPS module (based on SiRF IV) - really perfect module with 7x7 mm size (left bottom module) and provide poll alm/emp data for offline GPS.


When ready we will sell for fair price. Profit of sales will go to wildlife conservation and research.
New model with PIC32 - works with standard SIM card and microSD. Compatible with Pinguino IDE.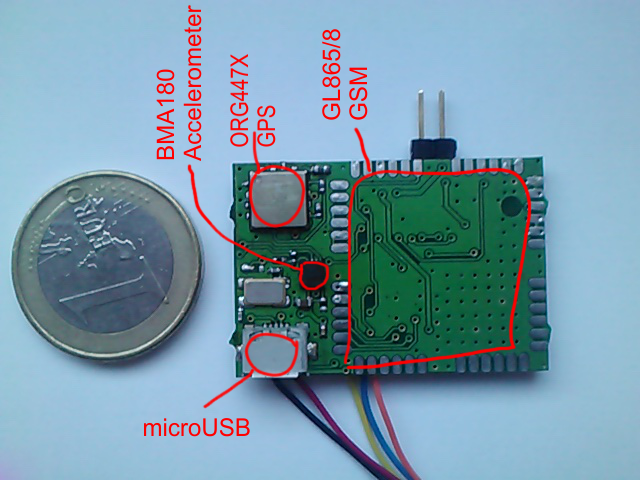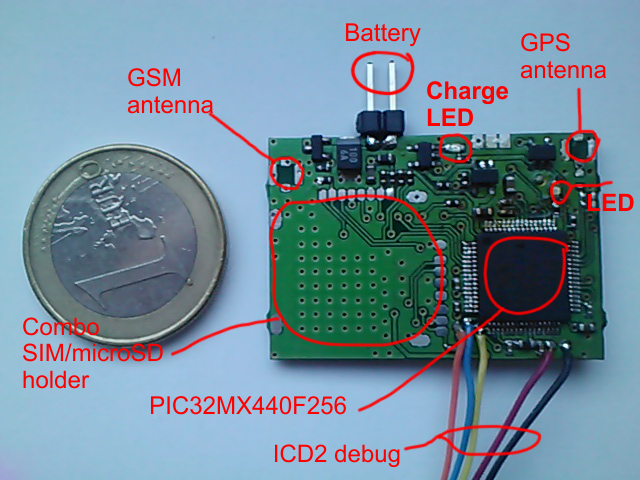 and STM32 based micro tracker (size 24x24 mm)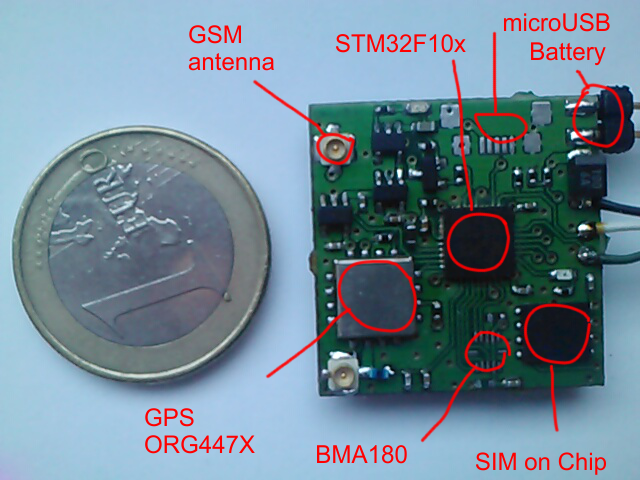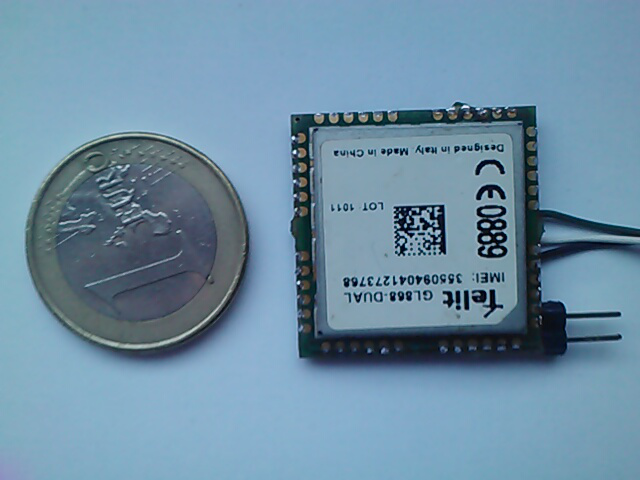 After test new low power MCU from EnergyMicro i make tracker with RF (433/866 MHz) link to base station.
See my post on EnergyMicro forum for details.