Version 2
Support new ST microprocessors STM32F20xRx / STM32F40xRx (successfully work with .NET MicroFramework from http://netmf4stm32.codeplex.com/)
Also support STM32F105Rx (with OTG) and STM32F103Rx
Add additional headers for power for connect module on one side (+3.3, 5V power).
Need correct set C22/C23 and USB-JP1/USB-JP2. For host mode need external power.
Eagle schematic and layout.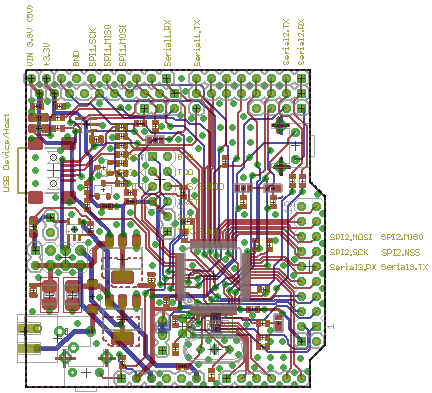 Version 1.0
This is developer board based on STM32F103R microprocessor.
Pin compatible with Arduino platform.
For use with Arduino IDE use software from Maple project.