Updated: Successfully test SimpliciTI stack with
AccessPoint (MapleRET6 + A1101R09A CC110L module from Anaren)
End Device (STM32VL-DISCOVERY + A1101R09A module)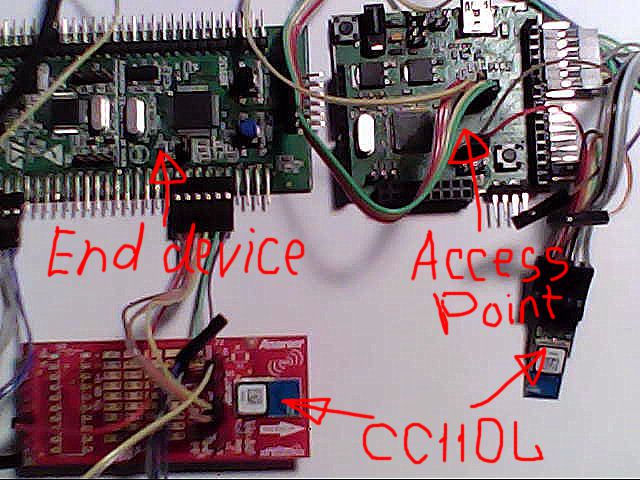 Initial version for home automation - WiFi on one side and SimpliciTI on other (for other sensors),
Now with Maple-RET6 board (but no Maple platform) and library from previuos post.
Now only one sensor device (other Anaren CC110L module with development board,
With integrated antenna not a wide range (~30 meters) but other modules w/o integrated antenna and possible use normal wire 8 cm.
Next check with MiWi protocol and Microchip MRF89XA module - integrated antenna looks more.
On success build a small (such as WiFi module MRF24W) board with RF (TI or Microchip), Telit GSM modem (GL865 my preference) and RF module for home automation.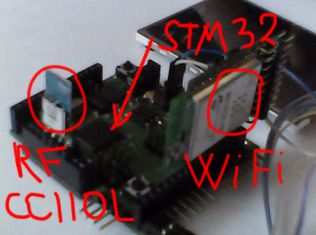 This is default web page for HTTP server based on Maple RET6 development board (but w/o Maple) and MRF24BW WiFi module.